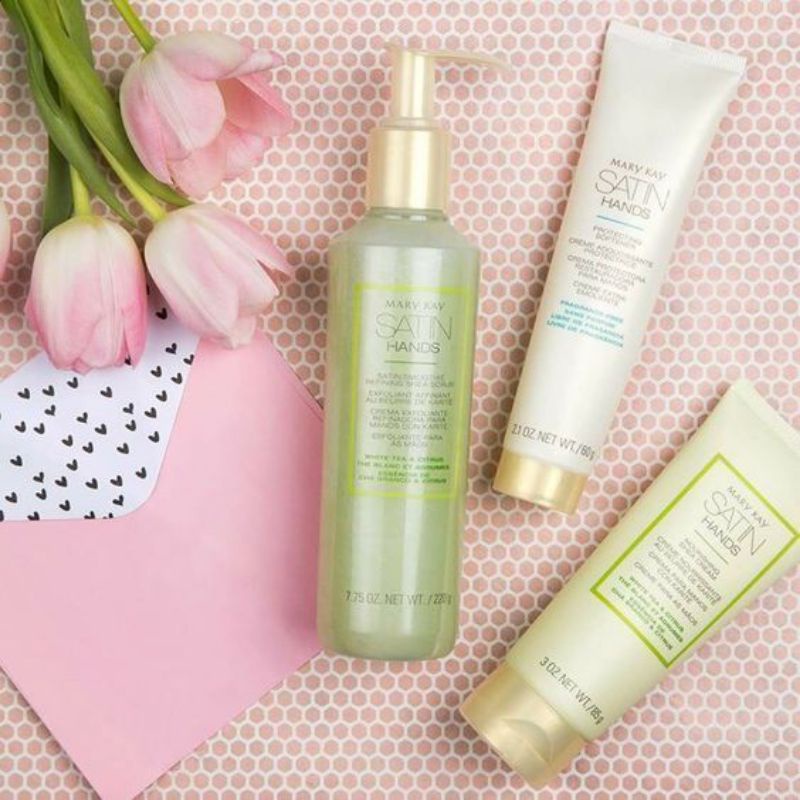 White Tea & Citrus Satin Hands® Pampering Set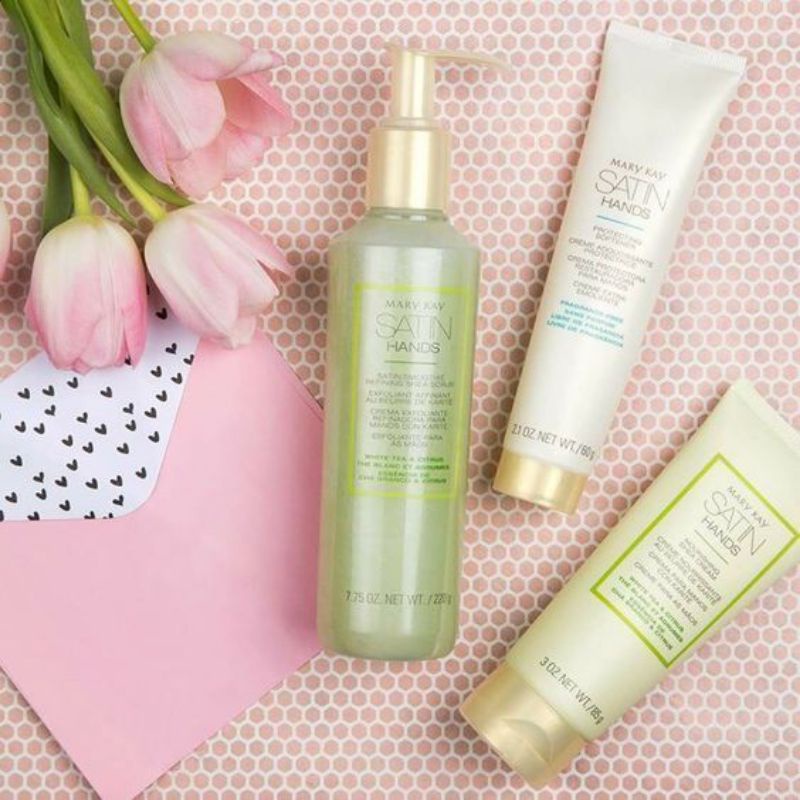 White Tea & Citrus Satin Hands® Pampering Set
Go to shop
Shopee is safe, allow to return, free shipping (*)
Price history
| Giá cũ | Giá mới | Thay đổi | % | Đ. giá | Thời diểm |
| --- | --- | --- | --- | --- | --- |
Product description
Buy White Tea & Citrus Satin Hands® Pampering Set at Shopee Malaysia with affordable price and top guarantee. You can get an Extraordinary deals and Save Save -10% when you purchase this item in Sale Today.
We offer price history White Tea & Citrus Satin Hands® Pampering Set.
1. Satin Hands® Protecting Softener - membantu menyokong penghalang kulit, menguncikan kelembapan kulit. Formula bebas wangian ini akan melembap dan melindungi kulit, menyediakan tangan untuk pengalaman spa yang merangsangkan. Mengurut pelembap ini pada tangan sebelum mengguna Satin Smoothie® Refining Shea Scrub. 2. Satin Smoothie® Refining Shea Scrub - mengelupas kulit dengan lembut dan berkesan, mengelupas kulit mati dan kusam, serta kawasan kering. Tangan tampil sihat dengan segera selepas satu pakaian, apabila diguna secara berpanjangan maka tangan akan tampil cergas dan segar. Tambah dengan shea butter yang melembapkan, skrub ini dapat mengembalikan kulit yang tampil lebih licin semasa ia menghapuskan kotoran dan bendasing pada tangan, seterusnya tinggalkan rasa lembut. Sebagai sebahagian daripada regimen Satin Hands®, pakai skrub selepas mengguna Protecting Softener (pelembap) bebas wangian, mengurut dengan lembut pada tangan sebelum cuci dengan air. 3. Satin Hands® Nourishing Shea Cream - menawarkan penghidratan optimum kepada kulit, malah telah dibukti secara klinikal ia dapat melembapkan kulit sehingga 24 jam.+ Rasa kering terus hilang apabila memakai krim tangan ini kerana krim yang dirumus dengan shea butter terus meresap ke dalam kulit dan meninggalkan kulit berasa lembut dan tampil lebih licin. Tangan masih kekal rasa lembut dan lembap walaupun selepas basuh tangan. Dengan penggunaan kerap, kulit jari/kutikel dan jari berasa dilembapkan, dan kutikel rasa lembut dan tampil lebih sihat. Ia dapat diserap dengan cepat, jadi tangan tidak rasa melekit, dan ia juga membentukkan satu lapisan perlindungan pada kulit untuk kelembutan yang berpanjangan. Selain daripada shea butter yang memperkayakan, dan memang dikenali dengan manfaat yang dapat menghidrat kulit yang kering dan mengelupas, krim belaian ini juga mengandungi aprikot, minyak biji kesumba dan bunga matahari yang dikenali kaya dalam vitamin A, E dan omega-3s. Omega-3s dibukti dapat mengekalkan penghalang kulit yang sihat, dan apabila penghalang kulit dilindung, kelembapan kulit dapat dikekalkan.