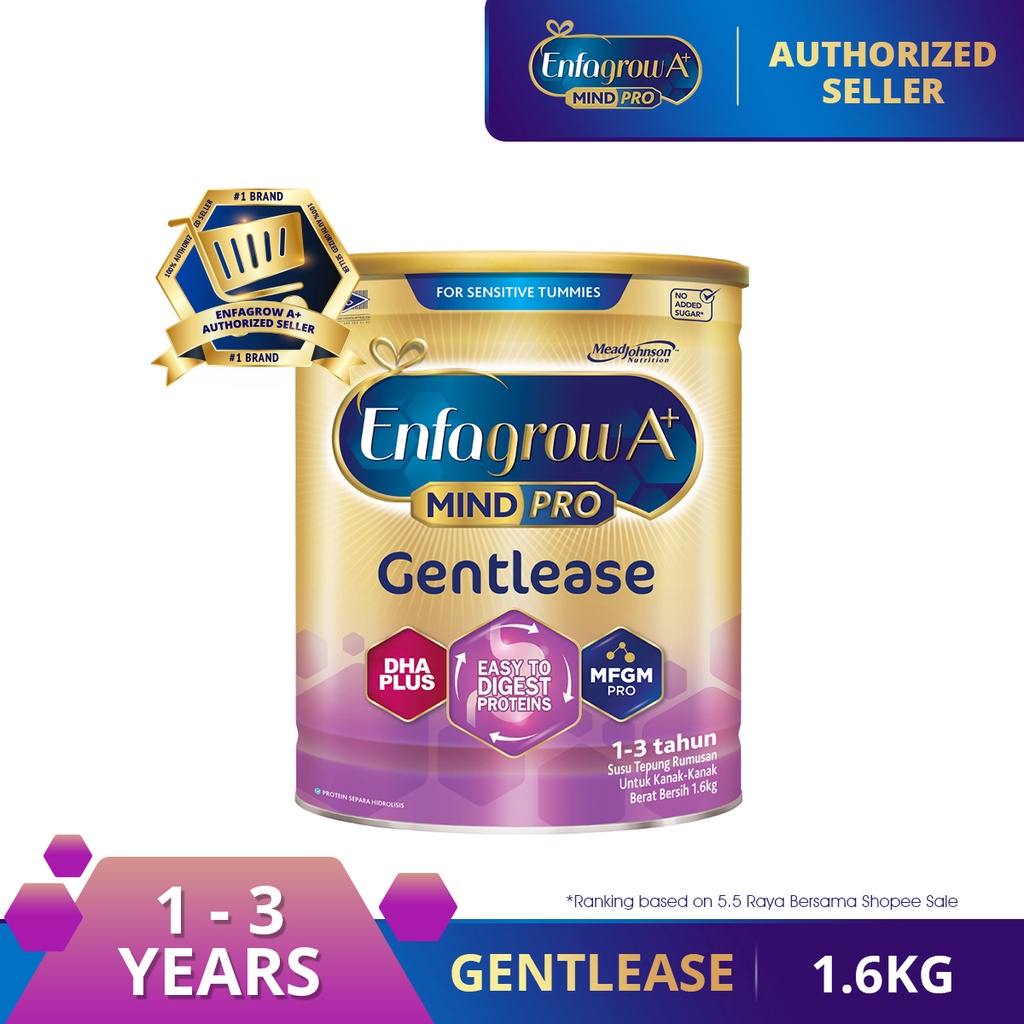 Enfagrow A+ Gentlease 1.6kg (1-3 years)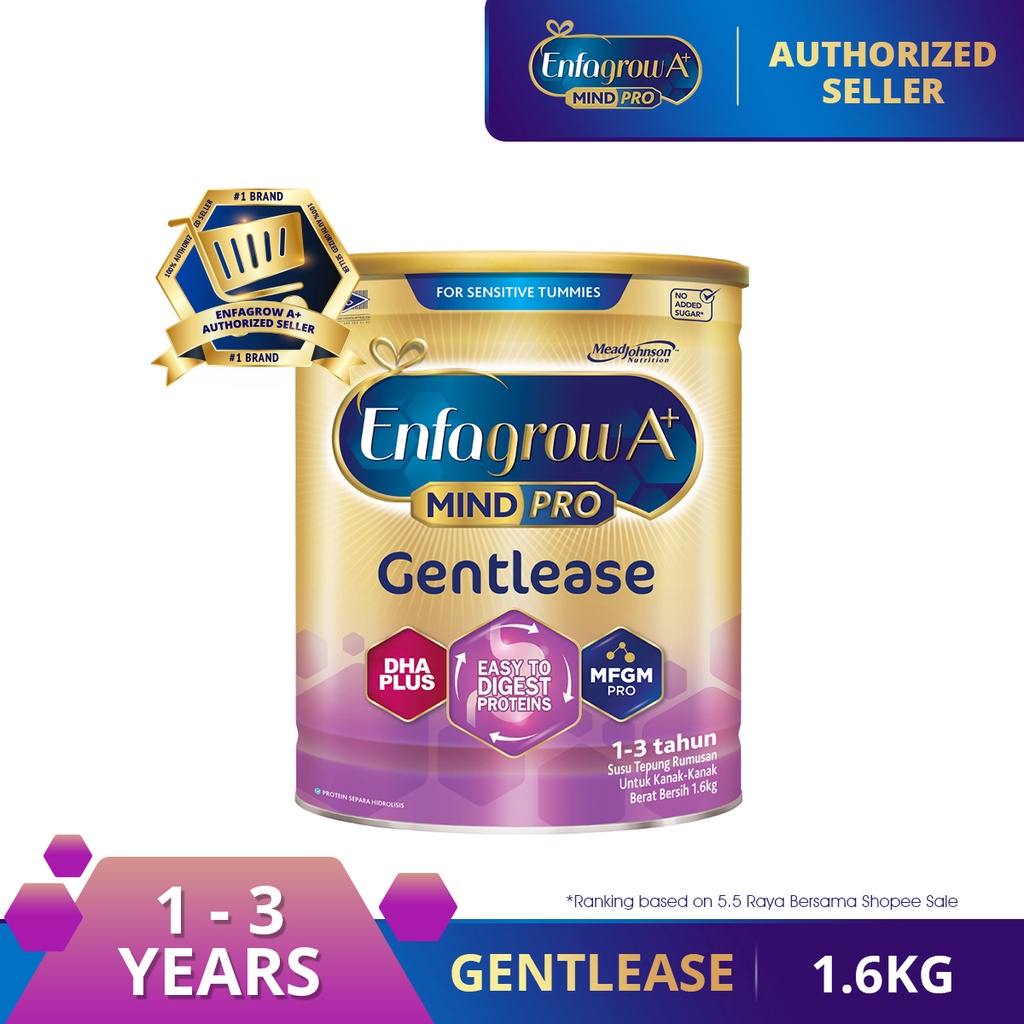 Enfagrow A+ Gentlease 1.6kg (1-3 years)
Go to shop
Shopee is safe, allow to return, free shipping (*)
Price history
| Giá cũ | Giá mới | Thay đổi | % | Đ. giá | Thời diểm |
| --- | --- | --- | --- | --- | --- |
Product description
Buy Enfagrow A+ Gentlease 1.6kg (1-3 years) at Shopee Malaysia with affordable price and top guarantee. You can get an Extraordinary deals and Save Save -10% when you purchase this item in Sale Today.
We offer price history Enfagrow A+ Gentlease 1.6kg (1-3 years).
1.7kg exp: 21/08/2023 Enfagrow A+ Gentlease (1-3 years) ================================== 360° Development. Happy Tummies. Formulated for delicate tummies. It is important that your child receives optimum nutrition to help support well-rounded development. What is equally important for a child with delicate tummy is to have better digestion and better absorption of key nutrients to support overall growth and development. Enfagrow A+ Gentlease with 360º DHA PLUS provides balanced nutrition: Scientifically formulated to help meet expert recommendations for daily DHA intake♦. It provides 75mg DHA in 3 servings per day. DHA is found abundantly in the brain. Easy-to-digest partially hydrolyzed protein derived from PHP Technology (Protein Hydrolyzation Process). Partially hydrolyzed protein helps in easy digestion and easy absorption1. Reduced in lactose* Designed for Delicate Tummies.