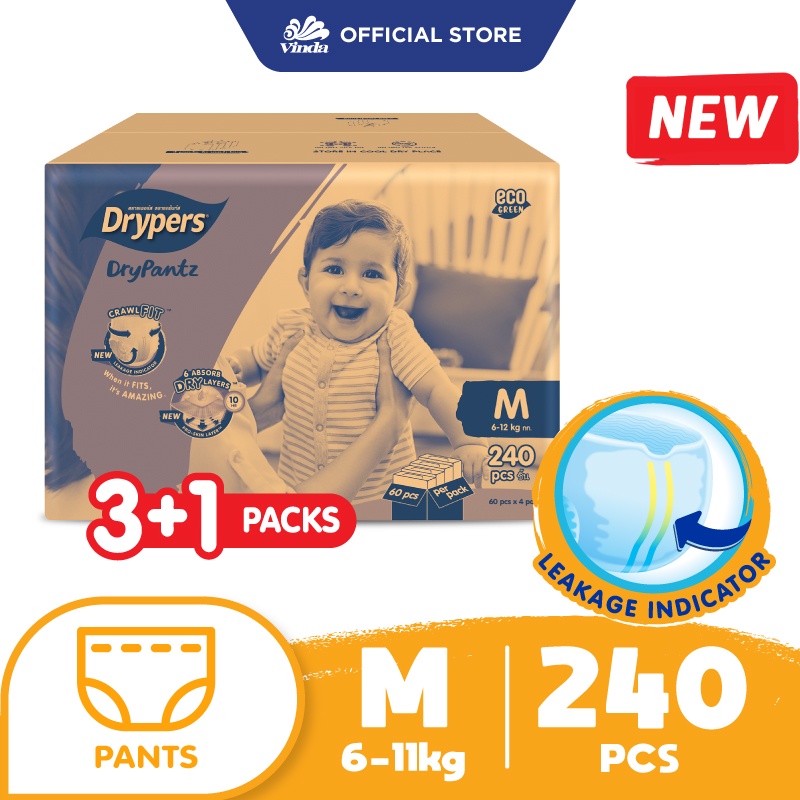 Drypers Drypantz M60/ L48/ XL42/ XXL36 (3+1packs)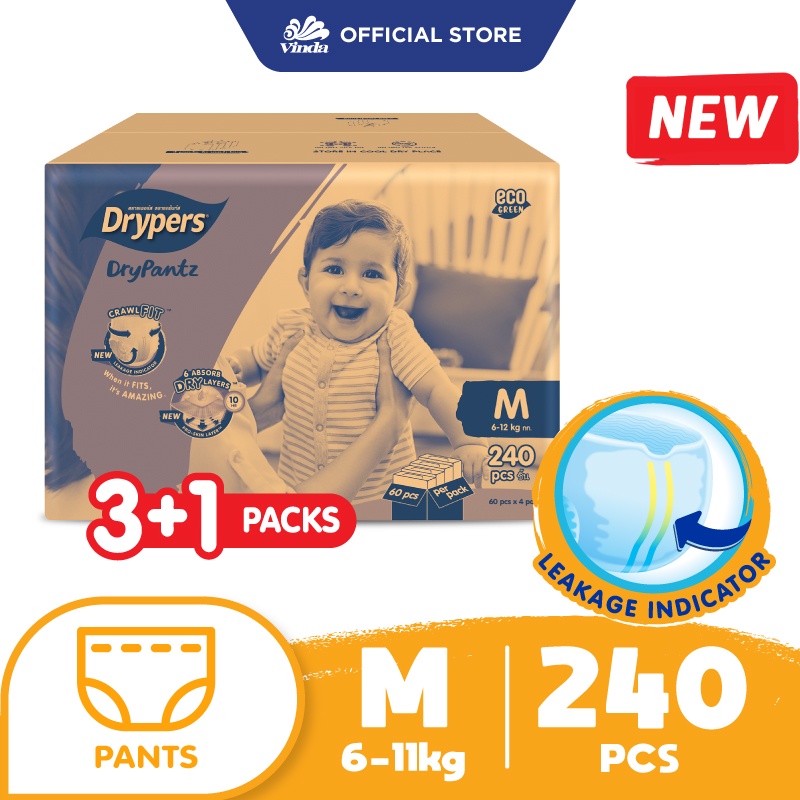 Drypers Drypantz M60/ L48/ XL42/ XXL36 (3+1packs)
Go to shop
Shopee is safe, allow to return, free shipping (*)
Price history
| Giá cũ | Giá mới | Thay đổi | % | Đ. giá | Thời diểm |
| --- | --- | --- | --- | --- | --- |
Product description
Buy Drypers Drypantz M60/ L48/ XL42/ XXL36 (3+1packs) at Shopee Malaysia with affordable price and top guarantee. You can get an Extraordinary deals and Save Save -10% when you purchase this item in Sale Today.
We offer price history Drypers Drypantz M60/ L48/ XL42/ XXL36 (3+1packs).
Drypers Drypantz is voted as Product of the Year 2015/2016 by more than 2,000 consumers. Drypers Drypantz offers superior fit and long lasting dryness. Be it day or night, you and your little one can now always comfortably enjoy the little everyday moments together. Designed with SmartFIT™ Technology which adjusts to your baby's shape and movement Equipped with Triple Action Core™ to absorb and distribute urine quickly; gives dryness for up to 10 hours Comes with Easy Disposal Tape to make soiled diaper disposal easier Made of 100% Cloth-like cover to provide good air circulation to keep your baby's skin cool and fresh Completed with leak guards that gently hug baby's legs in order to prevent urine leakage Order it now and the diaper packs will be neatly packed in a box and delivered right to your doorstep. In addition, each pack is printed with a unique code which entitled you to collect Drypers Baby Club Points to exchange for interesting educational toys for your baby.