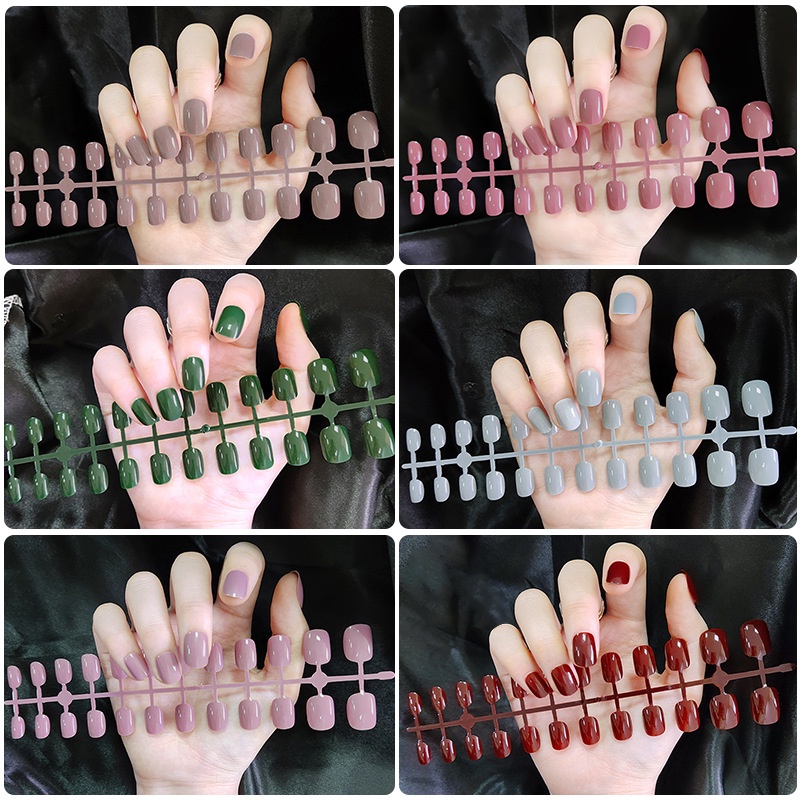 24pcs/Short round solid color fake nails/Finished nails/Wearable nails/No glue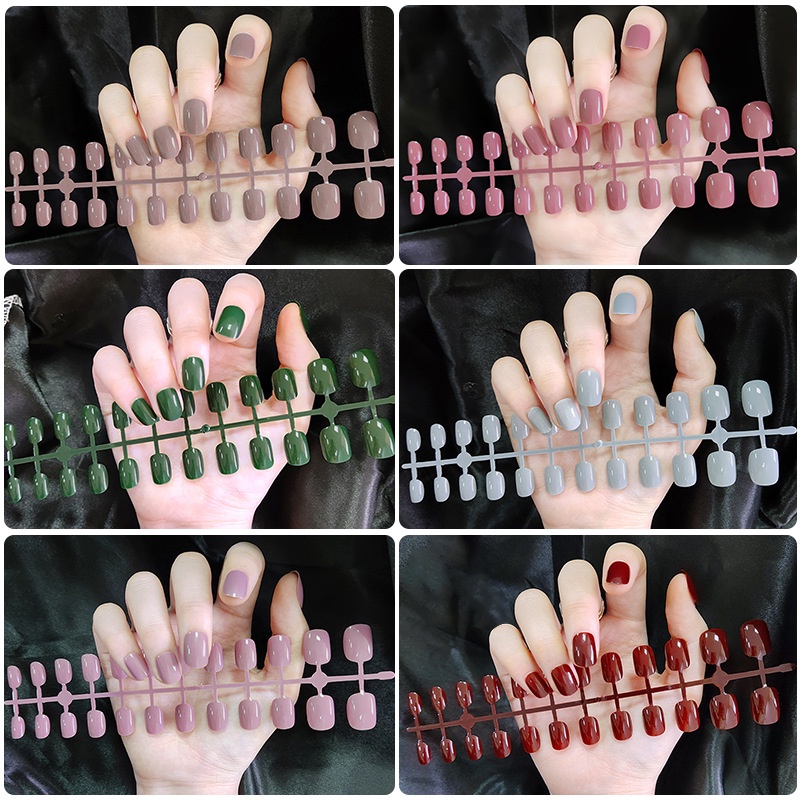 24pcs/Short round solid color fake nails/Finished nails/Wearable nails/No glue
Go to shop
Shopee is safe, allow to return, free shipping (*)
Price history
| Giá cũ | Giá mới | Thay đổi | % | Đ. giá | Thời diểm |
| --- | --- | --- | --- | --- | --- |
Product description
Buy 24pcs/Short round solid color fake nails/Finished nails/Wearable nails/No glue at Shopee Malaysia with affordable price and top guarantee. You can get an Extraordinary deals and Save Save -10% when you purchase this item in Sale Today.
We offer price history 24pcs/Short round solid color fake nails/Finished nails/Wearable nails/No glue.
adalah patch warna solid dalam jumlah besar, patch ini cerah dan tidak matte. Nail patch does not contain glue and needs to be purchased separately!! Semua tanpa lem, lem harus dibeli secara terpisah!!!! Light problems, there will be some color difference, subject to the real thing, wholesale customers can contact customer service to see the real shot! ! Features: Type:Fake Nail Quantity:24 Pcs Size: 2 x 1.8cm , 2 x 1.7cm , 2 x 1.6cm , 2 x 1.5cm , 2 x 1.4cm , 2 x 1.3cm , 2 x 1.2cm , 2 x 1.1cm , 2 x 1.0cm , 2 x 0.9cm , 2 x 0.8cm , 2 x 0.7cm This is One set of 24 pcs pre-designed False Nail Tips Perfect for easy instant nail decoration Just take out the desired size and stick onto you nail with the glue provided Cut and file the free edge Create you own Nail Art in just a minute! It is Full tips that cover the whole of your nail. Using the occasion: Vcation , Holiday,Gift,Party,Any Occasion Notice: Due to the different monitor and light effect,the actual color maybe a slight different from the picture color. Sudah Ada Lem di dalam Kuku Package including: 24 x Fake Nails 14 x Fake Nails pemakaian tahan 3/4 hari. semakin jarang kena air semakin tahan lama di pakai. Cara pakai kuku palsu 1. Siap kan kuku kamu. Cuci tangan, hapus cat kuku, lem kuku, atau zat lain yang masih nempel pada kuku. 2.Jika kuku asli kamu panjang, potong dan kikir pada bagian pojoknya. 3.pilihlah kuku palsu dengan ukuran yang sesuai. Jika salah akan terlihat sangat buruk. 4.Setelah memilih, Langsung tempelkan kuku palsu ke kuku ( tidak perlu kasi lem karena di kuku sudah langsung ada lem nya) 5. Diamkan selama 30 detik. Setelah itu potong ujung kuku palsu, ke ukuran yang kamu inginkan dengan gunting biasa atau gunting kuku 6. jika mau di lepas, tinggal lepas saja tidak akan ada menempel sisa lem nya. untuk lebih mudahnya dengan air"